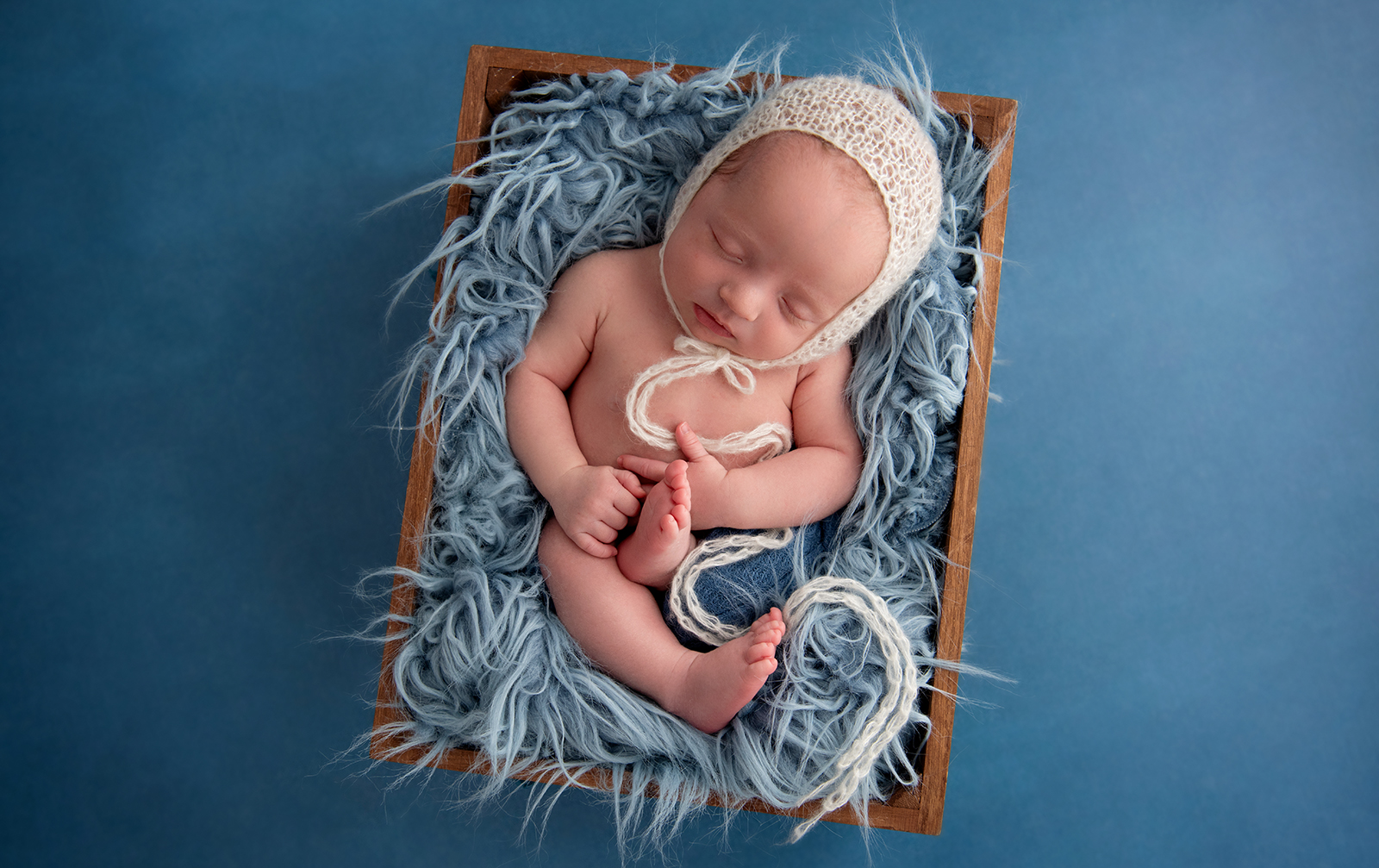 N E W B O R N P H O T O G R A P H Y

NEWBORN PHOTOGRAPHY
in our studio on Brisbane's Northside
How can anyone resist a little tiny bubba, gosh, I certainly cannot! One of my favourite subjects to photograph is kids, especially the cute little squishy baby kind!

Newborns are best photographed within the first 14 days, while they are still nice and squishy and sleepy. However, we can of course capture your little one if they are a little older.

Newborn portrait sessions take longer, so we allow anywhere from 90 minutes to 3 hours depending on who you have in your family. This ensures plenty of time for feeding, cuddling, settling and the odd nappy change. While it's all about bubba, Mum, Dad and siblings are encouraged to be a part of the session as well. We even have a little corner to keep older siblings busy while we focus on the newest member of the family.

NEWBORN SESSION start from $295

FREQUENTLY ASKED QUESTIONS

What do I need to bring?
Nothing! We have all the wraps and props we need to photograph your precious little person. If you do have any special blankets or very special toys, you are welcome to bring them along.

Can I have family and sibling photographs taken?
Absolutely! While the focus of the session is on bubba, we welcome and encourage you to have photographs taken as a family.

Where do the sessions take place?
In our Albany Creek Studio on Brisbane's Northside​

What if my baby is over 14 days old?
No problems at all! We class a newborn as up to 3 months of age. To get those super sleepy, curly, squishy portraits of your bub we strongly encourage you to come in for your session as soon as you can.

When do I book?
Whenever you are ready to, from around 6 months pregnant.

What if bub arrives early or late?
We will keep in touch, if we need to move dates around...we will!
How to do view my photographs?​
Within 14 days of your newborn photography session, you will receive a link via email to your password secured online gallery. From the comfort of your own home you choose the images you would like to purchase. All orders are taken via the password secured gallery.
Do I need to choose my photograph package when I book or before the session?
No, you do not need to know which package from the price menu you would like on booking or even before your session! The session fee is due on booking, then after your session you chose the photographs from the comfort of your own home through our password secured galleries. You choose what you would like once you have seen your photographs.
Are you vaccinated? All of our studio team are fully vaccinated.
HOW TO BOOK YOUR NEWBORN SESSION
Bookings are made online through our website.
Due to the nature of babies we are as flexible as possible with changing booking times. We encourage you to book before baby is born to ensure we are available to capture your bub in those precious first few weeks.

Loading more pages